The automotive market is now gearing for more productions of cars like Kia Sportage. Kia Sportage reviews, if you are the type to read car reviews online, shows that the SUV is a solid addition to the growing list of quality SUVs. The 2013 Kia Sportage is full of add-ons compared to its previous models. These additions make the Sportage a great bargain in the market today.

Let's take a closer look at the Kia Sportage to understand why a lot of people prefer this ride. Here are 10 practical reasons why more people want to own one:
1.       Great New Look
The new Kia Sportage sports a new futuristic design that is eye-catching. You'll appreciate the new details as you take a closer look at this vehicle. The designer of the 2013 Sportage is the same with the designer of the Audi TT.
2.       Awesome 2.0 Liter Diesel Engine
You certainly won't be left behind if you drive a Kia Sportage. The 2.0 liter diesel engine is super strong, especially on low-gears. For treacherous mountain roads, a 4-wheel drive manual transmission Kia Sportage with a 2.0 liter engine will surely get you to the top in no time. Aside from the 2.0 engine, there's a 1.6 liter engine available. But the car reviewers highly recommend the larger engine for its power. There's also a 4×2 drive available to those who just use the SUV for city driving.
3.       New Built-in Features
With the new Sportage, you get alloy wheels, tinted glass, LED daytime running lights, rain-sensing front screen wipers and Bluetooth/USB/aux-in connectivity. These new features provide the bang for the buck you spend. You get all these new features regardless of the model since they are standard in every new Sportage unit.
4.       Comfortable Interiors
The Kia Sportage is spacious making long rides are all the more comfortable. The interiors are also top quality which makes the Sportage a good choice if you're looking for a comfortable ride.
5.       Big Space
You get plenty of cubby holes for that needed storage space. The front rear seats can be folded for extra space at the back, if you're carrying large cargo.
6.       Low Emissions for a Greener Environment
The Sportage runs efficiently. It simply means that it is friendly to the environment. Buyers can choose the 1.6 liter diesel engine with the start-stop technology that limits Carbon Dioxide emissions. This means bigger savings in terms of petrol or diesel consumption (which good news for mother earth).
7.       Amazing 7-year Warranty
Most car manufacturers offer a standard 5-year warranty. Only Kia offers a 7-year warranty, which is good news for Kia owners. Kia is confident that their car will last (and not break down) before the  seventh years. This is indeed, a great benefit to the car owners. This amazing deal is what makes Kia stand out from the rest of the car brands. This is also one way for them to improve on their brand's image.
8.       Amazing Value for Money
The Kia Sportage is well worth the investment. You get a powerful SUV with souped-up features. And it looks awesome too. You will surely turn a few heads while driving by with your new car. It's 7-year warranty is hard to beat, as well.
9.       Easy to Own
Head down to your nearest dealer and ask if they have trade-in deals. You'd be surprised how easy it can be to own a Kia.
10.      Cheaper  to Maintain
With the Sportage's high reliability, it's easy to see why this car is cheap to maintain. It just doesn't break down as much as the other cars. With the usual preventive maintenance, your Sportage will maintain it's tip-top running condition.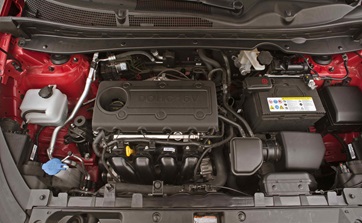 So for anyone who is looking for cars like Kia Sportage, your best bet is to get the 2013 Kia Sportage. It's as simple as the 10 reasons outlined above. The Sportage is a great SUV that's value for your money.