"The greatest risk is not taking any. The greatest risk is not taking one." ~ Tim Fargo
I have lived almost half of my life the way I was brought up to believe – that a good life only happens if you follow its rules to perfection. If I live my life following what other people believe is right – I won't make a mistake.
I WAS WRONG.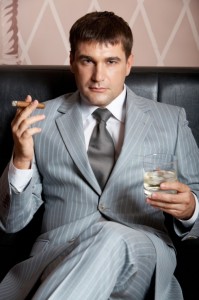 Hi guys! My name is Leon Gaudi. Just like any man, I love cars. I enjoy traveling around the world. I love gambling, and everything about living a good life!
Life Before
Almost twenty years ago, I was living a life most people would consider – more than good. I was working in a corporate firm earning a 6-figure salary every year. I have my own car and my own house.
But I was unhappy. Admittedly, the pressure at work was killing me and my relationship with my family. I was working almost 15 hours a day, 7 days a week. I hardly see my wife and have missed all the important milestones   in my kids' lives. Until one day, I came home and find them gone. This made me realized that I was too busy making other people rich at the expense of my family, my sanity and my life.
Things simply have to change.
And they did. I left the corporate world, wooed my wife back and started spending more time with my kids.
Gambling
One of the most important things I have learned about life is to enjoy it.
You have to take RISKS.
Although it is true that in taking risks, there is a great possibility that one might lose. Yet, this is the irony of life. If you don't take risks and live life always on the safe side, you limit yourself from enjoying what is good, fun and exciting on the other side.
Gambling has taught me this. Yes, I love gambling and casinos! The first time I went into a casino, it was mind blowing! I was awed and amazed! It was the most fun experience in my life! My first win: $100,000! Lucky? Yes! But it didn't stop there. From that time on, I learned everything about gambling and casino. I learned to be wise – grab the winning chances as they come, leave when winning is difficult. I am a richer man today than 20 years ago – happier and living the good life!
Sharing What I Learned
The purpose of this site is to share with you everything I have learned about gambling, casino, betting, winning and even losing. Since I have been traveling around quite a lot, I also want to share with you my travels. Because I have always loved cars and motorcycles – you will find all the information that you need here.
This site is for you who, like me, wants to live a good life!
Feel free to contact me. I would love to hear from you anytime. Welcome and enjoy this site.
Enjoy your life – take risks!