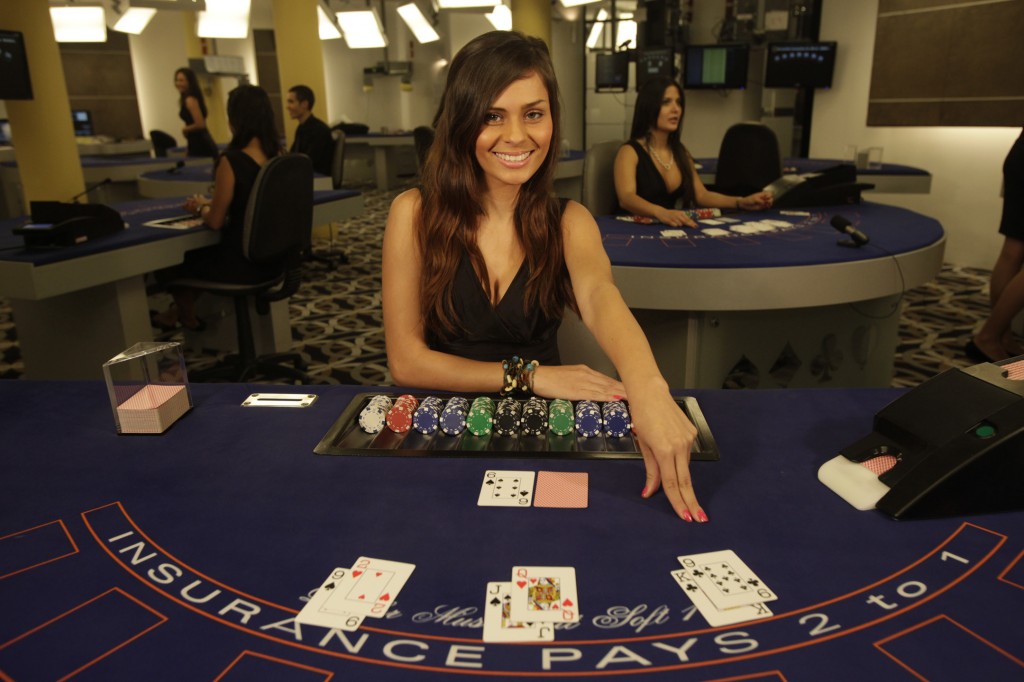 The life of a casino dealer can be a lucrative but taxing one. It will take a long time, lots of hard work and patience before you can get anywhere near the top, but the rewards are worth the wait.
So what is a casino dealer anyway? As the name implies, they are the front men of the casino, dealing cards and running the table games for the patrons. But while running the games are the dealer's main responsibility, they are also tasked to keeping patrons happy and ensuring an enjoyable game for everyone. They are also the ones who are the front line of dealing with unruly and argumentative customers.
How does one become a casino dealer? Most casinos will want a dealer who has undergone formal training to qualify for entry level positions. There are specialty schools for dealers available everywhere for this purpose. A casino dealer course can take roughly 8 weeks to complete, though some specialty dealings can take months.
Then once you graduate from training, you will then need to apply for a license to work at the state or country of your choice. These tests usually involve a background check, drug test and other necessary assessments.
But don't think of hopping straight to Vegas once you're fresh from graduating and getting your license! While there are many opportunities for casino dealers worldwide—from big time casinos, to cruise ships, to private gaming—chances are they won't take a newbie into even their entry level posts. All new dealers gain experience by working for small casinos, earning working hours to qualify for bigger gambling joints. This is where it can get tough—the lowest ranking dealers always get the worst hours of the day, wherein there aren't as much patrons and you won't get as much tips.
A typical beginning casino dealer's salary ranges from $20,000 to $23,000 a year, excluding tips. It is the patrons' tips that often give dealers' salaries a boost: highly satisfied customers leave bigger tips, better shifts lead to more tips, and satisfied customers during better shifts at bigger casinos leave the best. These better working conditions will come your way once you get more hours into your work experience.
So where are the best places to work as a casino dealer?  Naturally, it would be the places where there are high class gambling chains like Las Vegas. A top dealer at a well known Vegas casino can earn at least $100,000 a year. But to get there, you have to start at the bottom first. It may take a few months to several years, but if you work hard and maintain a pleasant but firm disposition appealing to patrons, you'll be on your way to better shifting hours and hopefully better employment opportunities.