Is it true, that according to Anais Nin, ""the role of a writer is not to say what we all can say, but what we are unable to say"? This is in fact the reason why some writers reveal their words like a roar of a lion, silent but powerful. Yes, we all agree that writers do have strong voices, and their craft of writing shows their obsession to this field of discipline, and we know a few of them who have published their "roars" to the public.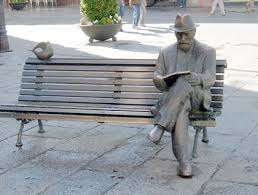 This blog will showcase Leon Gaudi's unique writings. He is a silent writer that dwells on his den, and when time calls for it, reveals his craft that best describes what a writer is. In this blog, you will learn his techniques in writing, as well as his inspirations in making words into magical stories. If you believe you have what it takes to be a good writer, then let Leon Gaudi inspire you.
Don't waste your time for other references because you get what you need right here with us. Discover more about Leon Gaudi and turn your imagination into a unique story that will be like a great roar to the society.